Making Waves
Our very first organized club, Making Waves, is being launched February 25! The club is open to any teen in the community who is interested in farm to table, sustainable farming, watershed conservation, or ecological and environmental sciences. 
STEM trip to Panama!
We are going to Panama in 2020! The EF Tour to explore the "Wetlands & Waterways of Panama" will be an unforgettable experience for teens. While we set this up for LSUHS students, there is plenty of room for others to join us! We are inviting teens from all over Virginia to join us! For more information, check out this article.
Other Activities
The school offers many field trips and adventures that teens from the community are welcome to join in. Check our monthly "Corral" for activities that might interest you!
Keep up with our adventures on Facebook and Instagram which we update much more frequently! Enjoy the experience. If you want to come along for the actual ride, visit our application page.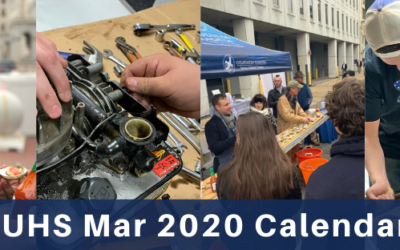 What's going on at LSUHS this month? Wow! Already in the last month of the first quarter. It's going too fast. Maybe we'll slow down just a bit and see if March lasts a bit longer than March did. Here's what's on tap for March. We are continuing to offer homeschool...
read more